A product is born:
It all starts with an idea!
LUDI's team members are constantly seeking creative ideas to make every moment a pretext to play and learn. Every year we design toys and games to suit different age groups and the different stages of a child's development. We always bear new trends and current needs in mind, constantly improving our know-how but always with a caring attitude, skill and expertise. Our toys are always designed to make parents' lives easier: they're easy to tidy away, easy to keep clean, space-saving and affordable!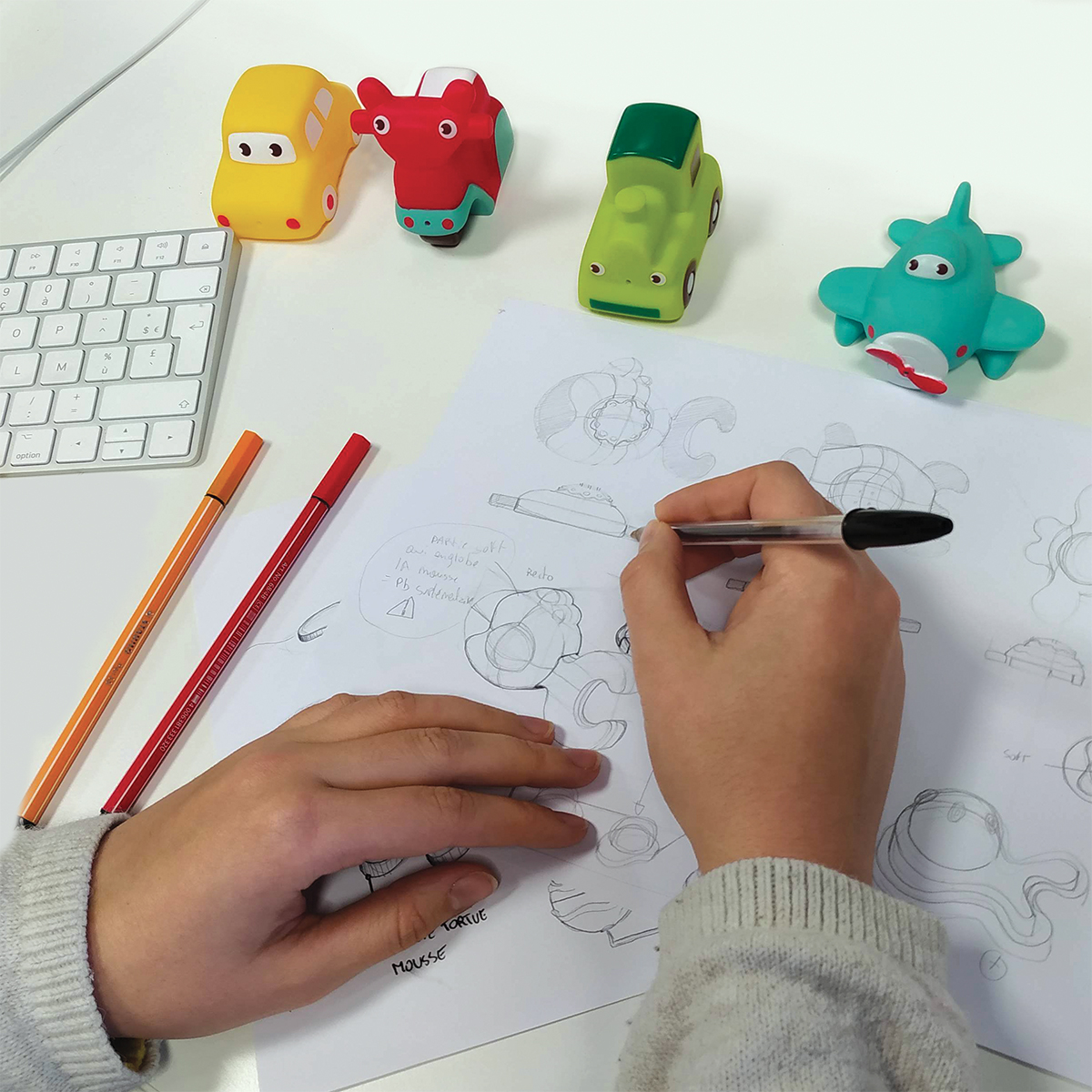 From design sketch to prototype
Every day, our small (but strong!) team of designers works on developing LUDI's next new toys. Little by little, with paper, coloured felt-tips and samples of materials, a new creation begins to take shape. Then the toy quickly appears, in the form of a 3D model! Every detail is thought out in advance, so that the prototype meets our expectations as closely as possible.
Then we produce the technical documents that are key to making models and prototypes, detailing the measurements, colours and materials to be used for the production launch. Our development department keeps a close eye on this very important stage, ensuring that specifications are followed when the first models are made.
Starting manufacture
Once everything has been validated, it's time for the manufacturing stage. And it's also time for our marketing team to take over. All new products have their moment in the spotlights in our favourite photographer's studio. We take great care with a toy's packaging – it must be attractive and easily recognisable and it must protect its contents too. Next, our team of graphic designers gets to work on preparing all the product communication.
Market launch
Our creations are then presented at numerous trade shows for toys and games, where our clients will choose the ones they want to put on display and show to parents, grandparents, aunties, uncles, and all the family's friends! Everyone is free to choose the toy that will really make their little one's eyes shine!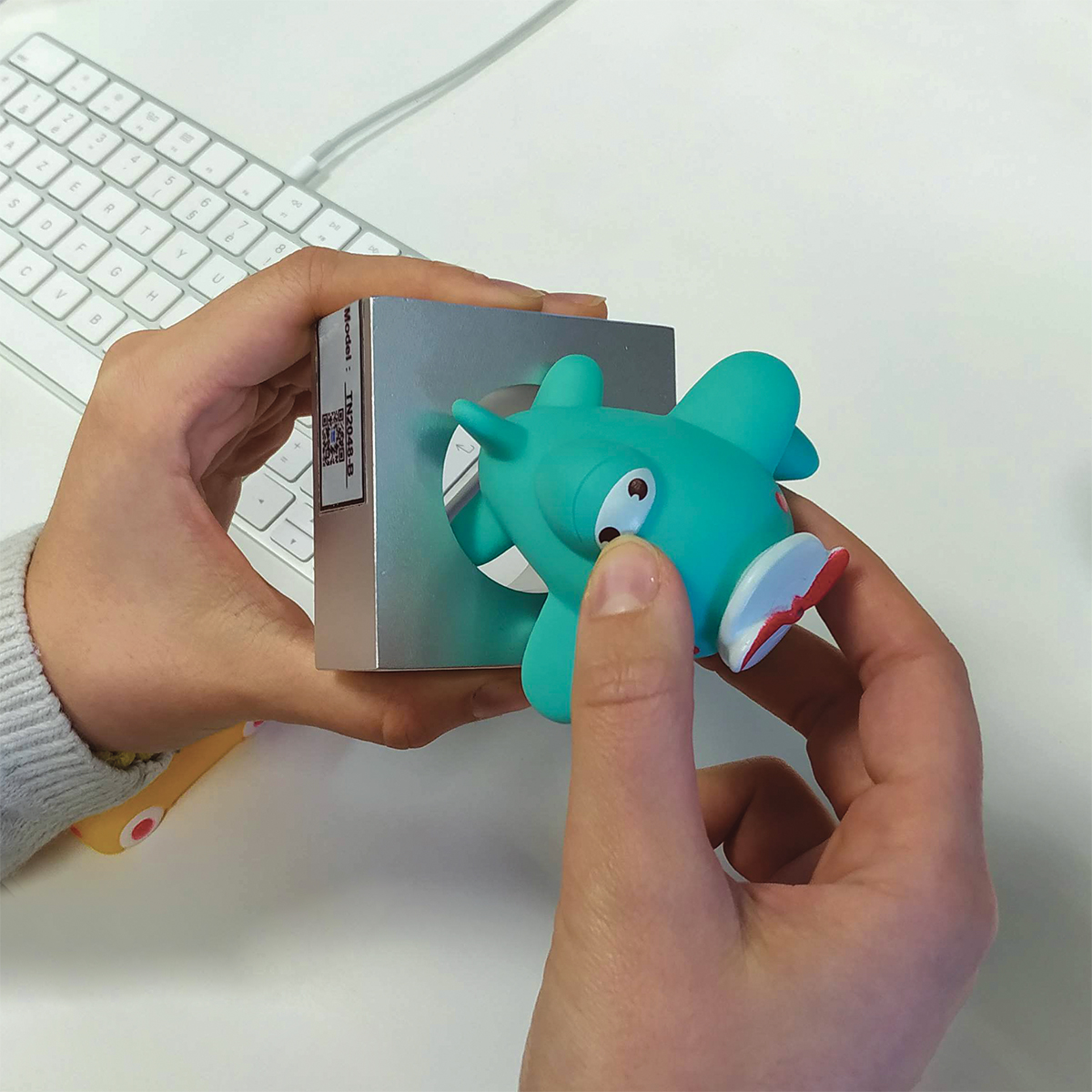 Product quality is LUDI's top priority
Parents and children have been placing their trust in us for nearly 30 years. To show how grateful we are – and because we love to see the wonder in a child's eyes – we do our very best to meet the current requirements of young, and future, parents. We strive to surprise them by exceeding their expectations!
Our collections, made up of safe products that meet the very highest requirements, comply with the strictest laws in every area. Thorough analysis of European and international standards certifies the quality of our products. We always seek to ensure child safety in every country in which our products are sold, in order to offer our clients the very best.
External laboratory
LUDI's ideas are 100% French. The brand has full control of its entire range of childcare products and toys, operating out of its workshop in Indre-et-Loire. Each product is tested by French-approved, independent laboratories. LUDI meets all requirements to the letter! From design through to manufacture, nothing is left to chance. Its suppliers – from all over the world – are rigorously selected for their ability to offer optimal quality and safety.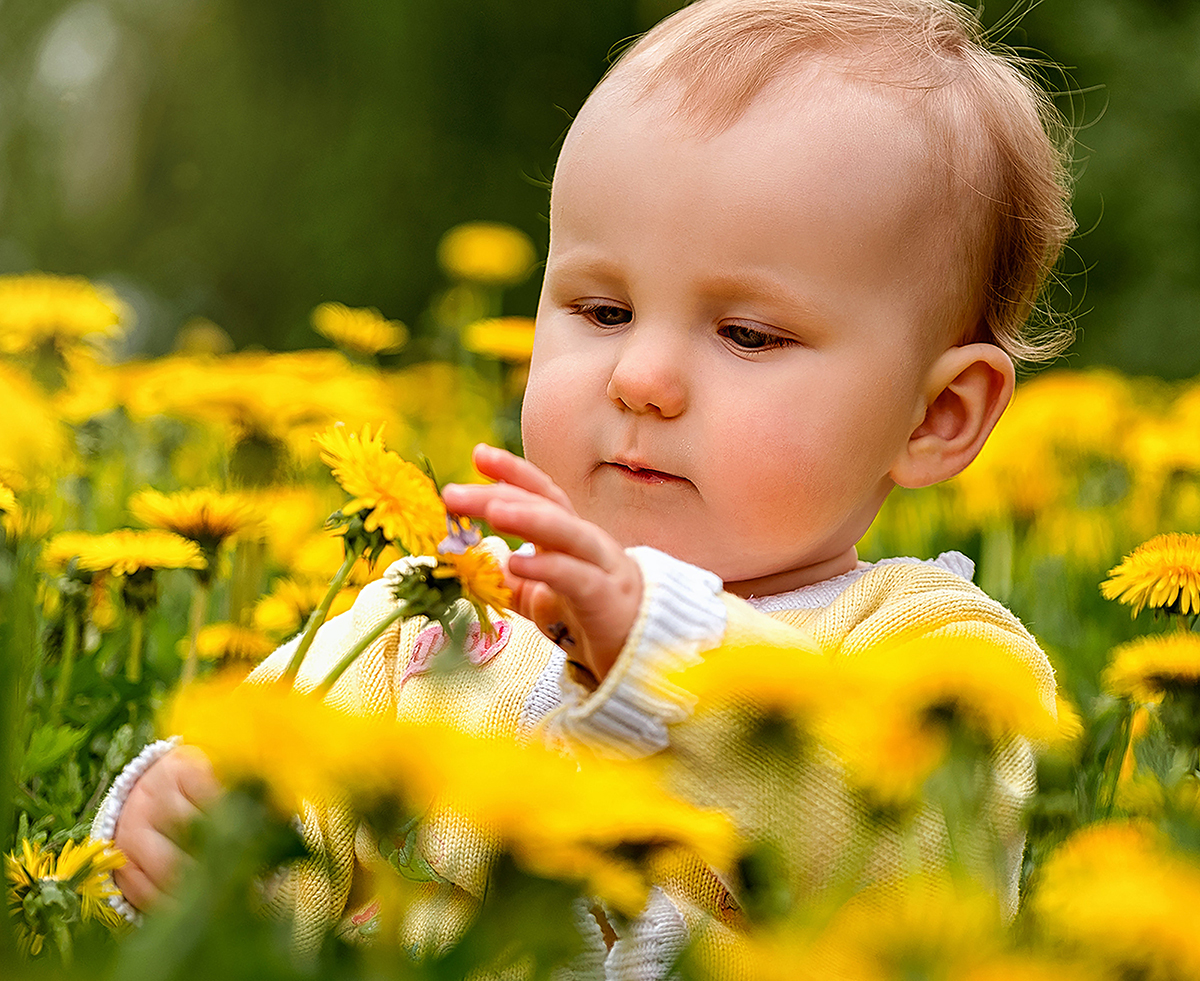 OUR PHILOSOPHY
Our vision of things
For us, the wonder of children is the most precious. Our greatest joy is to give children the simple pleasure of playing and getting away from it all. To make this possible, our teams strive to make our ranges accessible to all families …